About
The Ministry of Economic Planning and Budget (MEPB), the government institution responsible for overall planning and budgeting activities, has a vision to be the primary Agency of Government that facilitates efficient and effective mobilisation, planning, allocation and utilisation of resources for socio-economic transformation of Lagos State.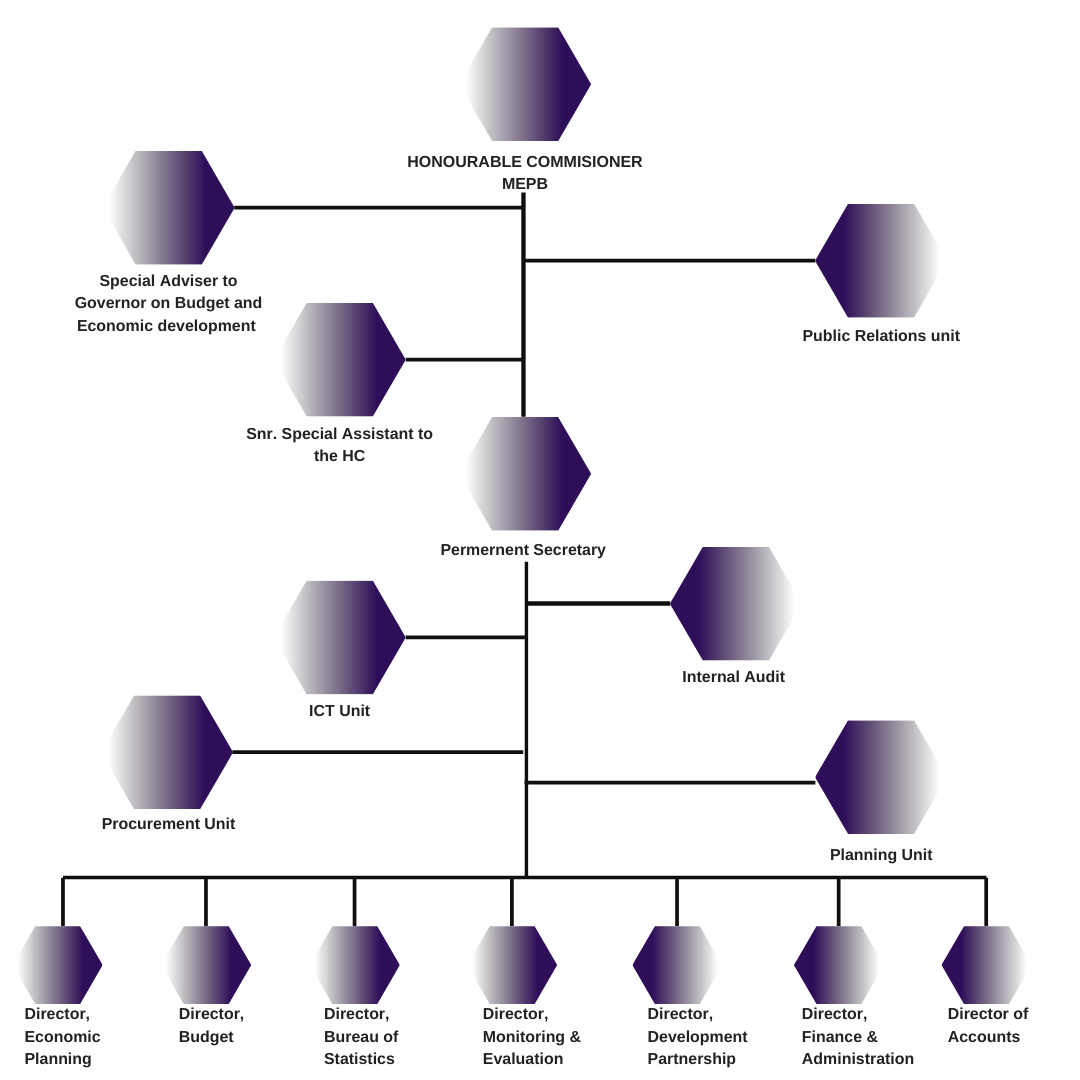 MEPB aims to achieve this by its mission: "Ensuring continuous and dynamic socio-economic policies through prudent and equitable resource management in Lagos State.As such the core functions of the Ministry, orchestrated together for the benefit of MDAs and citizens are; economic research and gathering statistical evidence for policy, setting the strategic direction for the state, planning, budgeting, monitoring and evaluating progress and managing international partnership agreements.
MEPB is committed to developing a professional workforce that is well-structured, efficient and effective in how it operates.
Within the Structure, the core Departments directly concerned with Resources Management System are:
Economic Planning Department;
Budget Department;
Monitoring and Evaluation Department;
Lagos Bureau of Statistics; and
Development Partnership Department.