(Date: 24 April, 2021)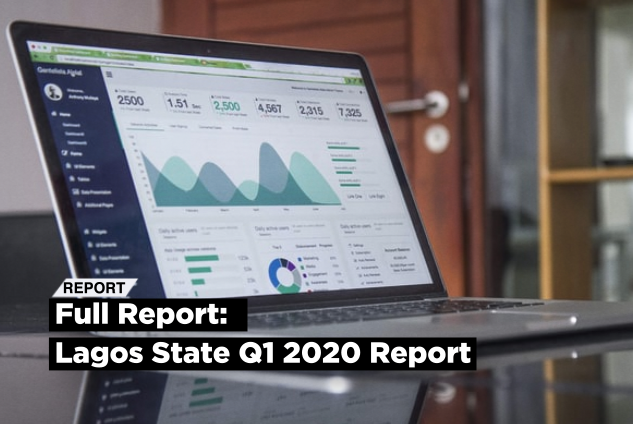 Lagos State released its financials for the period Q1 2020, revealing an actual revenue of ₦282.6 billion for the quarter, 101% higher than the actual revenue of Q1 2019 which had been ₦140.7 billion. This was also 6% higher than the budget for 2020 which stood at ₦267.8 billion. Attributed to the breakdown were ₦100.3 billion on internally generated revenue, ₦141 billion on capital receipts, and ₦41.2 from federal transfers.
Capital expenditure for the quarter also stood at N72.1 billion, 11% higher than the actual of 2019 which stood at ₦65 billion and 54% less than the budget for 2020 which was ₦177.8 billion. This deficit is said to be attributed to economic changes resulting from the Covid-19 pandemic.
Speaking on the performance in a Nairametrics interview, Lagos State Commissioner of Economic Planning and Budget explained that "The first quarter is typically a very slow one. The budget performed at 51% and that is understandable because the later part of March experienced the Covid pandemic and subsequently the lockdown. So a lot of the transactions that were ready to go into execution were not able to go. However, we achieved and surpassed our target for 2020 Q1."
See full report here Budget: Y2020 Q1 budget performance.