PRINCIPAL OFFICERS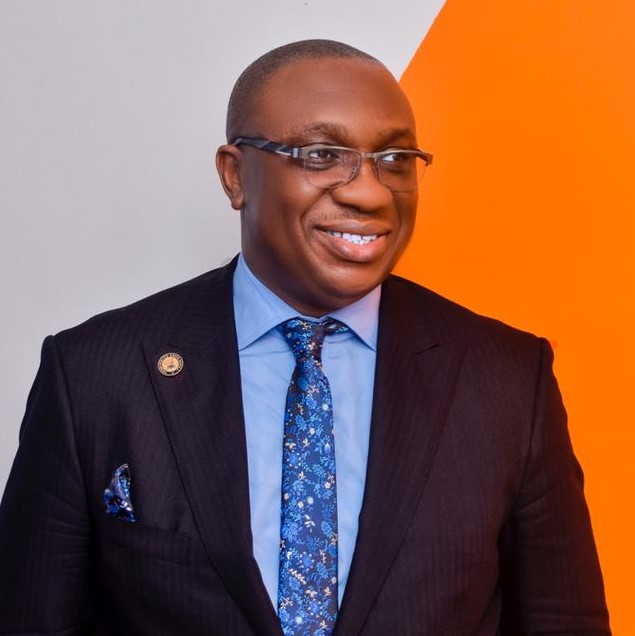 MR SAMUEL EGUBE, HONOURABLE COMMISSIONER. Samuel Egube is a fellow of the Institute of Credit Administration (FCIA), Member, Nigerian Institute of Management (AMNIN), Member, Council for the Regulation of Engineering in Nigeria (COREN), and Honorary Senior member Chartered Institute of Bankers; was born on 5th March, 1969.
He attended the University of Benin where he obtained a Bachelor of Engineering (Civil) Degree with a second class upper in 1989, while he has an MBA from the prestigious International School of Management, University of Navarra, Barcelona.
He has significant experience in various sectors of the economy, which includes Banking and Finance, Business Consulting, Engineering, Strategy, Financial Management and Operations optimization. These experiences were acquired in very strong institutions such as Arthur Andersen and Company (now KPMG professionals in Nigeria), United Bank for Africa Plc.; NNB International Bank, First Bank of Nigeria and Diamond Bank Plc where he served as Corporate Banking Director and Head of Directorate, Corporate Banking.
He was also an Angel Investor and Adviser on the Expert in Residence program of the Entrepreneur Development Centre (EDC) of the Pan Atlantic University, Chief Executive Officer at Harbour Point Partners Limited- a Business Consulting and Financial Advisory Firm with a Vision for sub-Saharan Africa, and Director at Sovereign Trust Insurance Plc.
Mr. Samuel Avwerosuo Egube, hails from Uwheru, Ughelli in Delta State and was found competent to join the cabinet of Governor Babajide Olusola Sanwo-Olu when he was appointed and sworn in as the Honourable Commissioner, Economic Planning and Budget on August 20, 2019.
---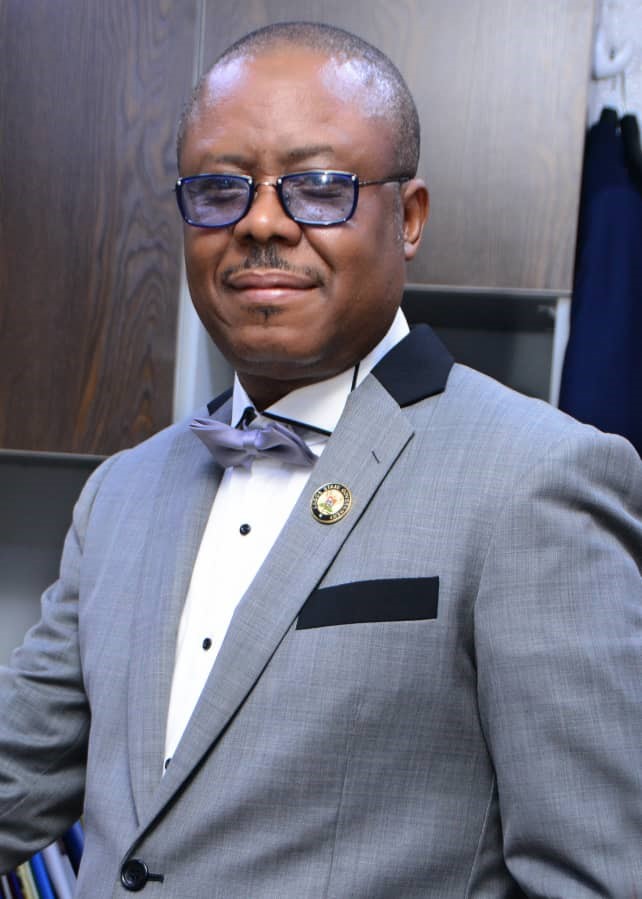 MR ADEBAYO OLUKAYODE SODADE, SPECIAL ADVISER. Mr. Bayo Sodade is an Author, Economist, and a seasoned Public Finance Management Expert and Consultant. A 1982 graduate of Economics from Nigeria's premier university, the University of Ibadan, Mr. Sodade also studied at the University of Birmingham, United Kingdom where he obtained MSc. in Development Finance in 1990.
A retired Permanent Secretary from the Lagos State Ministry of Economic Planning and Budget, Sodade worked extensively in the Lagos State Civil Service for 32 years in areas of Economic Planning, Budget, Procurement, Monitoring and Evaluation and Administration.
A Life Member of the Nigerian Economic Society, He is also a member of both the Chartered Institute of Personnel Management and Chartered Institute of Purchase and Supply Management and a Fellow of the Institute of Public Administration of Nigeria. Once a facilitator at the Lagos State Treasury Training School, Mr. Sodade has organized and facilitated in many public finance courses, workshops and seminars.
Mr. Sodade, a Freelance Consultant, recently consulted for the European Union, Budget Office of the Federation and Lagos State House of Assembly.
He is currently a Special Adviser to the Governor of Lagos State on Economic Planning and Budget
At his leisure, he loves swimming, karate, table tennis and counseling.
---
MR IBRAHIM AMODU, OBAJOMO, PERMANENT SECRETARY, ECONOMIC PLANNING & BUDGET
Ibrahim Amodu Obajomo was born in Iju Water Works, Ifako Ijaiye Local Government Area of Lagos State on the 1st of June 1964 to Late Pa Daramola Obajomo and Mrs. Eunice Omoretiola Obajomo. He is an indigene of Ajowa-Akoko, Akoko North West Local Government Area of Ondo State. He had his Primary School education at St Kizito's Catholic Primary School, Iju Railway Station, Lagos State he proceeded to Ikeja High School, GRA Ikeja and Anwar-ul-Islam College (formerly Ahmaddiya College), Agege for his Secondary School Education and Higher School Certificate (HSC) respectively.  He graduated with BSc (Hons) degree Mathematics and Statistics in 1993 from the prestigious Obafemi Awolowo University, Ile Ife. He also attended the National Institute for Policy and Strategic Studies (NIPSS), Kuru, Jos in year 2016 for the "Policy, Strategy and Leadership Course (PSLC 22)".
Ibrahim Obajomo joined the Lagos State Civil Service as Planning Officer II, GL 08 on 2nd January, 1996.  He worked with the then Plans Programmes and Budget Bureau (PPBB) before it was renamed in 1999 as the Ministry of Economic Planning and Budget (MEPB) from 1996 to 2006. He was posted to the Health Service Commission (HSC) in 2006 to coordinate the Budget Unit of the Commission and the 25-Hospital Units under the commission where he served for four years (2006-2010) 
In 2010, he was deployed to the Office of Chief of Staff (Governor's office) where he served in the Planning Department as head of the Budget Unit from 2010 to 2014 (4-years). He was re-deployed to the Ministry of Economic Planning and Budget in July 2014 and served as the Assistant Director (Monitoring & Evaluation Department) before he became the Director of Budget in year 2015 as a result of his hard work, diligence and Commitment to duty. He has equally served as Member – Revenue Monitoring & enhancement Committee in 2000 & 2017; Secretary – Road Financing Committee with the Output of Identifying how road construction and maintenance could be financed and also to locate link roads to be opened up to free pressure from the main roads in 2001; Member – Committee on Implication of the Proposed Health Sector Reforms on Human Resource in Finance, Payroll and Audit Functions (with output of Development of Financial Operational Guidelines for Lagos State Hospitals) in 2004; Member – Committee on Establishment of Lagos State Health Insurance Policy between 2013 and 2014; and Board member-Lagos State Health Management Agency(LASHMA) from 2020 to Date
His key achievements include: Shifted the budget/appropriation cycle to 1st January – 31st December. This has been sustained since year 2020; Comprehensive quarterly Budget review to measure the expected outturns as against limiting it to output thus, changing the face of quarterly reporting since year 2019; Ensured that Lagos State is ELIGIBLE for the SFTAS World Bank Grant in the World bank SFTAS Programme since year 2020; Expansion of Budget Consultative Forum from one (1) Centre to the three (3)-Senatorial Districts of the State – 2016 to 2019 and the 5-Division (IBILE) since year 2020; Alignment of the THEMES Agenda projects with the Medium Term Sector Strategy (MTSS) initiatives and the Annual Budget of each MDAs; Midwife the THEMES PEER REVIEW MECHANISM and the THEMES Self-Assessment by each MDAS in year 2021; Establishment of Global Training vote for all Health workers in the State under the Health Service Commission Y2007; Establishment of Medium Term Replacement/Recruitment programme to bridge the gap in the health workforce. 
He won the Best Officer of the year in the Ministry in the Ministry of Economic Planning and Budget in year 2003. He was awarded the Best Administrative Officer Award for year 2006 and also the Best Individual Officer (Health Service Commission and the Hospital units combined) during the Lagos State Health Sector Award ceremony in year 2007 for transforming the management and budgeting system in the Health Sector and also initiating the state-wide training programme for Health workers in the hospital units owned by the state.
Obajomo got a letter of commendation from NIPSS Consult management and the Office of the Head of Service, Lagos State for outstanding performance in (PSLC 22)" course. In addition to his other aforementioned awards is Award of Commendation as an "ICON OF HOPE" by the National Association of Nigerian Students in Year 2017, also an "EXCELLENT LEADERSHIP AWARD" by the Fight Against Corruption Organisation in Year 2018. 
Obajomo is a Fellow of Chartered Institute of Finance and Control of Nigeria (FCIFCN); Fellow of Association of Human Resource Practitioner of Nigeria (FAHR); and a member of Nigerian Statistical Association (NSA).
His leisure is reading, playing and analysing football, as well as listening to music and travelling.
Ibrahim Amodu Obajomo, is a devout Christian, married to Mrs. Omolola Olajumoke Obajomo and the marriage is blessed with Children.
---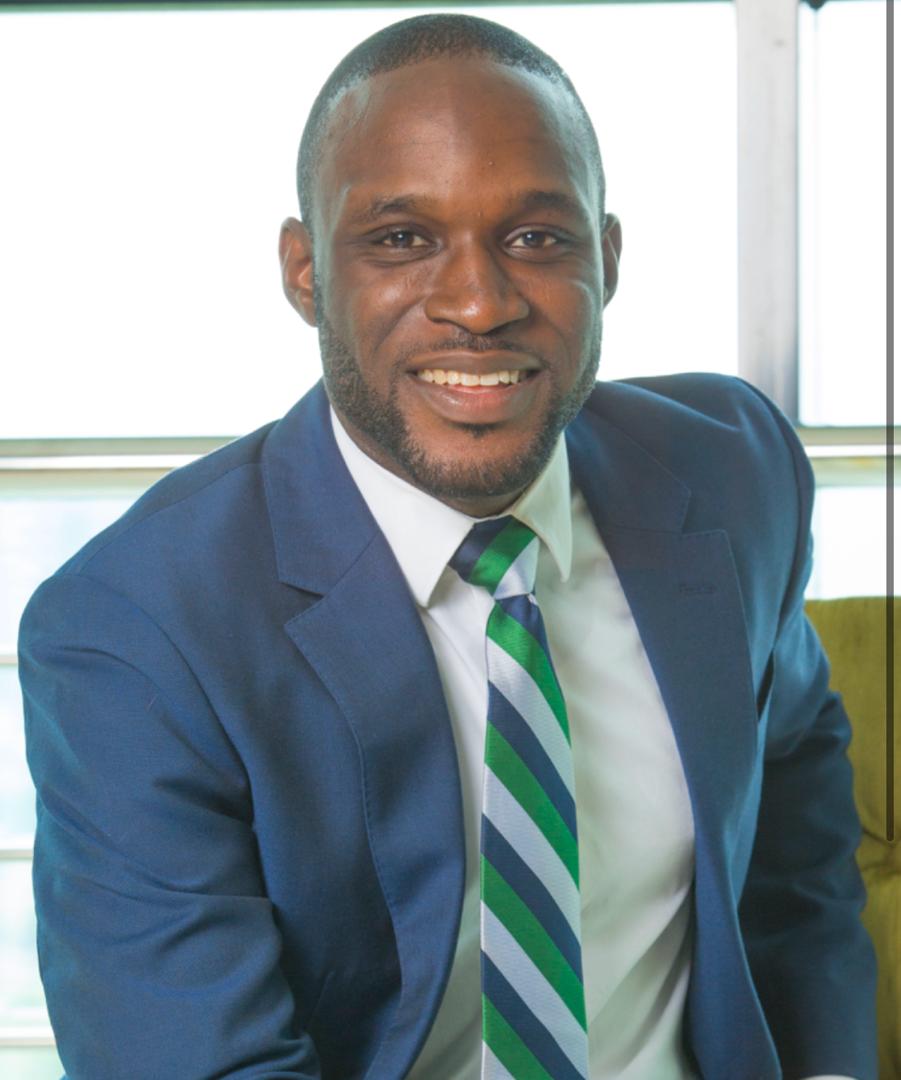 MR. LEKAN BALOGUN, SENIOR SPECIAL ASSISTANT. Lekan Balogun, an indigene of Epetedo area of Lagos Island was born on the 5th of January 1987 into the families of Babatunde Balogun and Motolani (Nee Balogun).
'LB' as he's fondly called had his primary school education at Corona School, Apapa (1992 – 1997) then proceeded to King's College, Lagos and graduated in 2003. He attended Bowie State University, Maryland USA where he bagged a B.Sc. in Accounting in May 2010.
He satisfied his compulsory one-year National Youth Service scheme between March 2011 and February 2012 at the National Assembly, Abuja specifically working as the Legislative Aide to the Senate Minority Whip (Senator Ganiyu Solomon – Lagos West). In his additional two years working at the Senate, he took up the role of a liaison between the Office of the Senate Minority Whip and the Senate Committees on 1999 Constitution Review, Petroleum Upstream, Capital Markets, Navy and Inter-Parliamentary Affairs.
In August 2014, he returned to the United States following his admission into Mercer University, Atlanta. He obtained a Masters of Business Administration (MBA) degree from the University's Stetson School of Business & Economics in May 2016.
In April 2017, he joined the Nigerian Bulk Electricity Trading (NBET) Plc as a Treasury Officer then later filled in as the acting head of the treasury unit in the Organization's Finance Department. Working closely with the Federal Ministries of Power, Works and Housing; Finance and Budget Office, he coordinated the preparation NBET's 2018 and 2019 budgets, and drove the execution of these budgets.
He is a huge advocate for Tourism as a mechanism for infrastructure & development and an alternate major source of Internally Generated Revenue. He has a flare for urban renewal and development.
He enjoys water and boating activities, Polo and Football. He's a member of Apapa Boat Club and Lagos Jetski Club.
---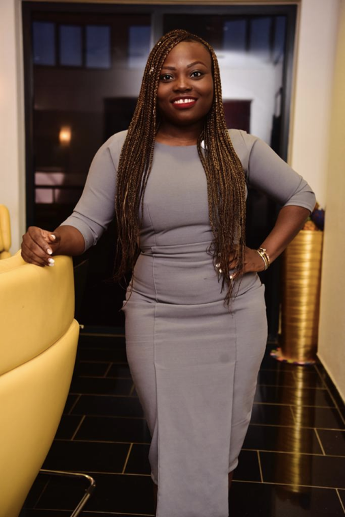 MISS. AYISAT OLABIMPE AGBAJE, SENIOR SPECIAL ASSISTANT. Ayisat was on the 8th of August 1993 in Lagos.
She attended UNILAG Staff primary school for a few years before moving to the United Kingdom. She had her secondary school education in Walworth Academy where she attained 8 GCSEs (2005-2009). She proceeded to Christ the King Sixth Form College where she attained 3 A-Levels (2009-2011). Ayisat holds an undergraduate degree in Law from the University of Westminster, London (2011-2014) and a master's degree in International Relations and Democratic Politics (2016-2017). She also holds a professional graduate certificate from Harvard Extension School in Governance.
Ayisat has a range of experience in the development sector, from being an Outreach Associate for Inclusion at National Citizen Service, The Challenge, London to International Citizen Service, Restless Development, Peer Educator in Dar Es Salaam, Tanzania. She enjoys public service and being able to serve her community and humanity.
Ayisat is an alumnus of the Kashim Ibrahim Fellowship. As a Fellow, she undertook key leadership programs that enabled her to develop and nurture her leadership skills through workshops, seminars and work placements. She holds other certifications in Role of Policy in Engendering Good Governance from the National Institute of Policy and Strategic Studies (NIPSS) Kuru, Scholarly Writing from Transcontinental University, Micro and Macro Economics workshop from Kaduna Business School, amongst others.
Ayisat is a women's and children's right advocate and the founder of AA-INITIATIVE, which is a non-profit organisation that promotes social, and emotionally focused intervention that has potential for adaptation, social integration with Nigeria's Orphans and Vulnerable Children (OVC) population. She is motivated by the quote "If you think you are too small to have an impact, try going to bed with a mosquito".
At her leisure, she volunteers with her NGO. She also enjoys reading, volunteering, writing and decorating.
---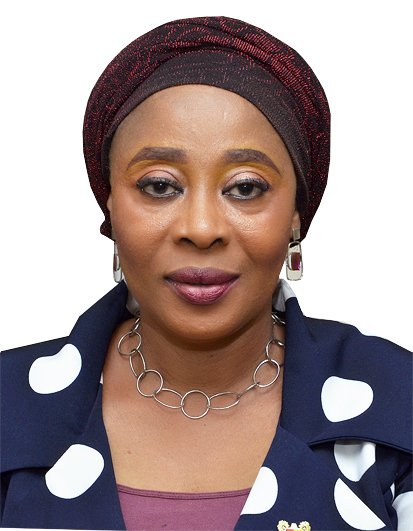 MRS. ADEYEMI-FASHOLA MOJISOLA nee HANDU, DIRECTOR ADMINISTRATION & HUMAN RESOURCES.
Mrs Mojisola Adeyemi-Fashola was born in Lagos Island and attended Lagos Anglican Girls Primary School and Oriwu College Where she had her West African School Certificate in 1984.
Mrs Fashola Proceeded to the Lagos State College of Education, (LACOED) where she bagged NCE English Education in 1990 and capped it with B.AED English Education from Lagos State University in 1997.
She was employed to the Lagos State Civil Service on 2nd February 1993 and had served in the State House of Assembly, Lagos State Environmental Protection Agency (LASEPA), The Muslim Pilgrims Welfare Board, Civil Service Commission, Office of the Surveyor General, Office of the Civic Engagement, Ministry of Commerce and Industry, Lekki Concession Company, Office of the Deputy Governor before her posting to the Ministry of Economic Planning and Budget in January 2022.
Mrs Adeyemi-Fashola is an Associate member of Chartered Institute of Personal Management (CIPM) and Fellow Association of Human Resources Practitioners of Nigeria.
Her hobbies include Gardening, Cooking and Listening to music.
---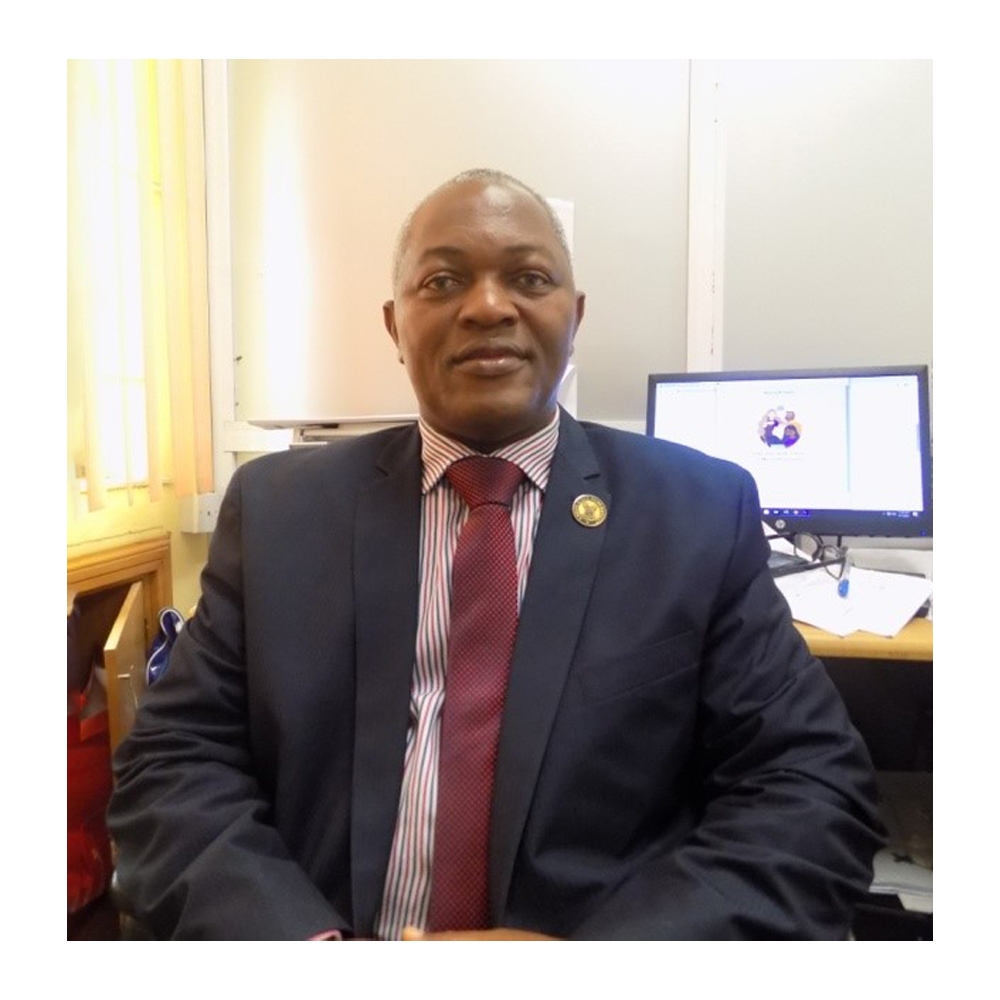 MR. BASHIRU TEMITAYO OSENI-OPE, DIRECTOR, LAGOS BUREAU OF STATISTICS. Bashiru Temitayo Oseni-Ope, is an indigenous Lagosian of Lagos Island – Epetedo-extraction. A typical 'Lagos Islander', Tayo as he is popularly known, attended the Jamma-At-Ullslamiya Primary School, Ebute Elefun (1973 – 1978), Eko Boys' High School, Mushin, Lagos for his School Certificate O' Levels which he obtained in June 1983, while his Higher School Certificate A' Level obtained in June 1985 was at Igbobi College, Yaba, Lagos.
His quest for knowledge thereafter took him to the University of Lagos, Akoka, where he graduated with Bachelor of Science (Hons.) in Mathematics/Statistics in October 1990. This was fittingly capped with a Diploma in Management of the same University in October 1992.
Oseni-Ope joined the service of the Lagos State Government, on September 1, 1992 as Medical Statistical Officer II, GL08 with the then Lagos State Hospitals Management Board (LSHMB). He had worked before then as a part-Time Lecturer in Pure Mathematics, Statistics and related courses in the Department of Physical and Mathematical Sciences, of the Lagos State University, Ojo, from January to August 1992.
Since his appointment into the Public Service, Oseni-Ope who has steadily risen through the ranks, worked at various times in the Ministry of Economic Planning and Budget (August – October 1999), Lagos State Board of Internal Revenue (October 1999 – March 2005), Ministry of Finance (March 2005 – May 2008), Lagos Bureau of Statistics, Ministry of Economic Planning and Budget (May 2008 – March 2013) when he became the head of the Bureau.
Oseni-Ope, a thorough bred professional, Mathematician, Statistician and indigenous Historian all rolled into one, has attended several professional in-service training, courses and various workshops/seminars, in the course of his career. He has also been a member of ten (10) High-level State Committees on different aspects of governance in the State.
A Fellow of the Royal Statistical Society, an Associate member of the Nigerian Chartered Institute of Management, Fellow, Nigerian Statistical Association, and a Professional Member of the Institute of Information Management – Africa. He is also a Member of many voluntary organizations, amongst which is, Ijoko Agba, Isale Eko, Eko Foundation and Eko Heritage Foundation. He is particularly interested among others, in Conflict and Resolution Studies, Demography, Philosophy and History of the Yoruba, African Traditional Religion, Cultural Heritage and Sustainable Development.
Married with children, his hobbies include Travelling/Tourism, Reading, Table Tennis and Squash.
---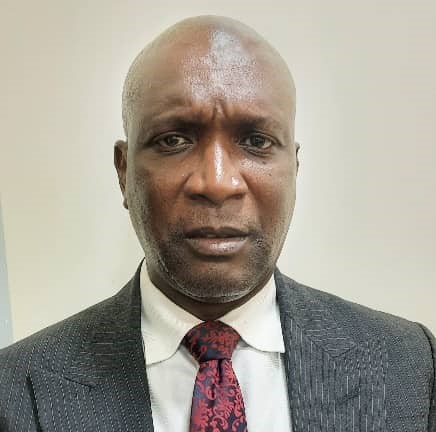 MR OLAJIDE EMMANUEL ADEREMI, DIRECTOR OF BUDGET
Mr. Olajide was born in Ebute Meta, Lagos but hails from Oyo State. He attended Ijero Baptist Primary School Ebute Meta where he finished with the primary school leaving certificate in 1976 before proceeded to the popular Oliver Baptist High School, Oyo.
Olajide bagged his ND in 1986 from Yaba College of Technology while his HND was from Kwara State Polytechnic, Ilorin in 1989 and crowned it with a Masters Degree in 2015 from Olabisi Onabanjo, Ago-Iwoye. Ogun State.
He had previously worked with windmill ventures from 1991 till 2000 before securing employment with the Lagos State Government as a Planner in 2001.
Olajide is a member of National Statistical Association of Nigeria, He is a Fellow Association of Human Resources Practitioners of Niger. He plays football at leisure.
---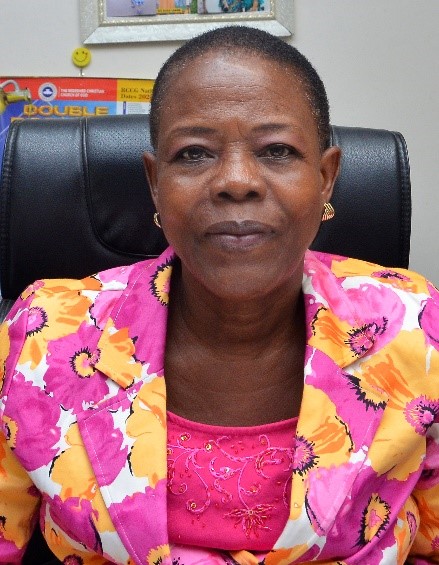 AKORO ELIZABETH IYABODE, DIRECTOR MONITORING AND EVALUATION. Elizabeth holds a Bachelor's of Science in Mathematics from the University of Lagos, Akoka and a Master's degree in Educational Administration from the same University amongst other qualifications.
She is a versatile professional with over twenty (20) years of experience in Data Administration & Management as well as Research& Macro Economic projections and prior to the above, she possessed seven years' experience in the financial sector. She is also a professional consultant in consultancy services.
Mrs. Akoro experiences cuts across both private and public sectors; she worked with financial institutions and different agencies of Government in the last decades of years. She is adequately equipped with Monitoring & evaluation of government programmes and projects analysis; and an expert in budget preparation.
She supports entities with leadership emphasis that operate without sacrificing ethics, professionalism, operational guidelines and personal matters. She is socially active and possesses executive team leadership style.
Mrs. Akoro is a Director in Statistics and currently the Director of Monitoring and Evaluation Department in the Ministry of Economic Planning and Budget.
She is happily married with children.      
---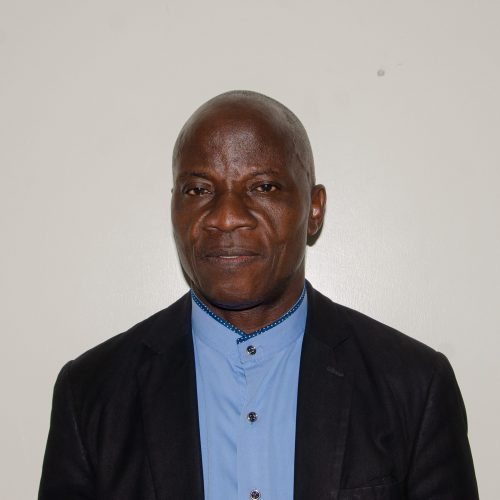 OGUNSOLA BANJO RUFUS, DIRECTOR ECONOMIC PLANNING. Mr. Ogunsola Banjo Rufus was born on the 20th June 1964 at Okinni in Egbedore Local Government of Osun State.
He had his Primary School at Afurugbin Central School Mushin, Lagos between 1971 and 1976, he was at Ilobu Secondary Commercial Grammar School in Osun State for his Secondary School between 1977 and 1972 and finished his Higher Secondary Education at Oyo State College of Arts and Science between 1983 and 1985 where he had his Advanced Level.
Mr. Ogunsola proceeded to the University of Lagos, Akoka in 1985 and graduated with B. Sc Finance and Banking in 1988 and capped it with M. Sc Marketing in 1996 at the same University.
He began his Public Service career in 1990 with the Lagos State Board of Internal Revenue as Inspector of Taxes and Head of various Tax offices around the State till 2008 when he redesignated his career as Planning officer.
Between 2008 and February 2023, Mr. Banjo Ogunsola had served at the Public Finance Department of the Debt Management Office, Ministry of Transportation, Ministry of Economic Planning and Budget, (Head, Economic Intelligence Unit), Ministry of Science and Technology, Ministry of Physical Planning, Lagos State University Teaching Hospital and Health Facility Monitoring and Accreditation Agency before his homecoming to head the Department of Economic Planning in the Ministry.
Mr. Ogunsola is an Associate Member Chartered Institute of Bankers and Associate Member Chartered Institute of Taxation of Nigeria.
Mr. Ogunsola is married with children
---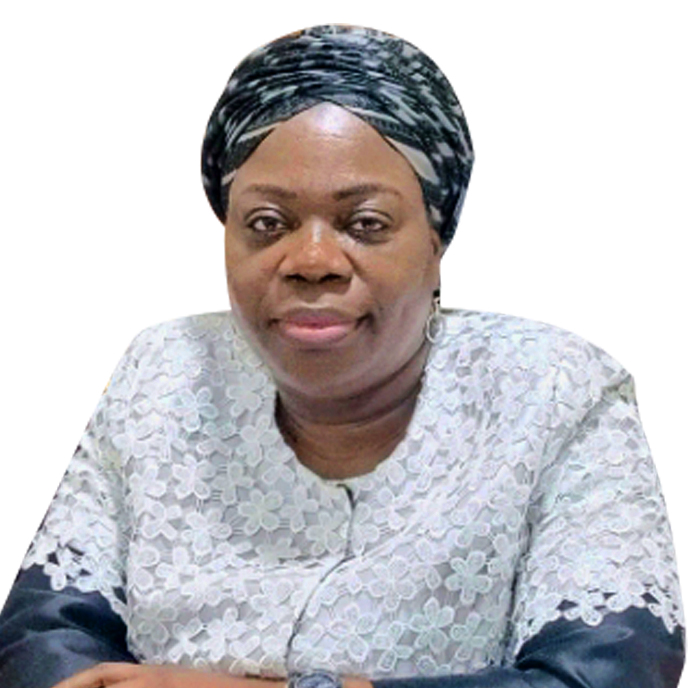 MRS. OLUWAKEMI AMUDAT ADEDEJI, DIRECTOR, SOCIAL PROTECTION COORDINATING UNIT.
Mrs. Oluwakemi Amudat Adedeji was born on 17th April, 1967. A native of Lagos State. She obtained her BSC in Economics in 1990 and her MSC in Finance from University of Lagos State in 1995. She started her career in the State Service with Former Lagos State Board of Internal Revenue now Lagos State Internal Revenue Services in 1997 as Inspector of Taxes II (Mushin Tax Office) and rose to the position of Deputy Director, Administration and Human Resources. She is currently serving as Director, Social Protection Coordinating Department and State Coordinator, Lagos State Operations Coordinating Unit for the National Social Safety-Nets Programme, a Social Investment Programme of the Federal Government of Nigeria.
Over the years, she has developed ability for problem solving and project management with a knack for team-work.
She is an Associate Member, Chartered Institute of Taxation of Nigeria (ACIT), Member, Nigeria Institute of Management (MNIM) and Overall Best Participant in Y2006 Joint Tax Board Inspector of Taxes Examinations with Letter of Commendation from the then Lagos State Honourable Commissioner for Finance, Mr Olawale  Edun. She is married and blessed with children.
---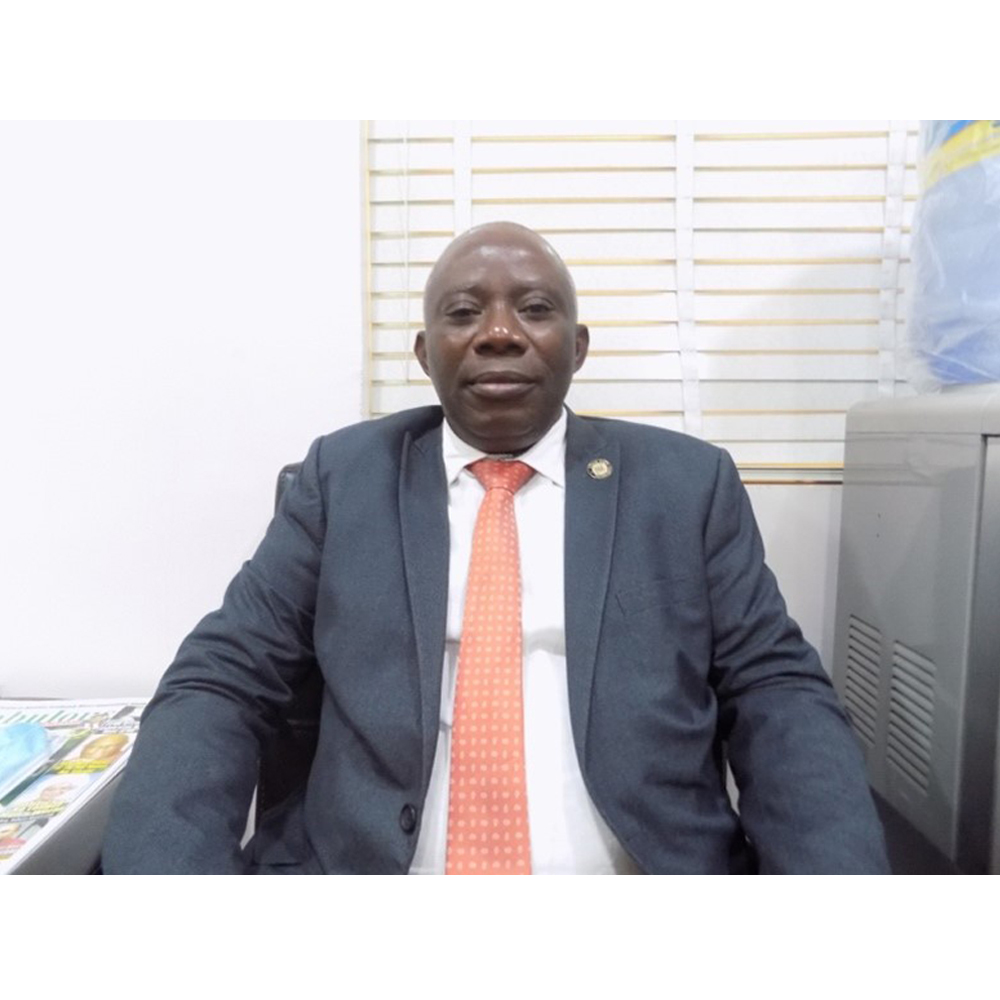 MR PEKUN ABIODUN SOBODU, DIRECTOR, DEVELOPMENT PARTNERSHIP DEPARTMENT. Pekun Abiodun Sobodu is a seasoned and experienced administrator with vast experience in public and private sectors, prior to his deployment to the Ministry of Economic Planning and Budget as Director, Development Partnership Department; he served in the Cabinet Affairs Department in the Office of the Secretary to the State Government. He also served as a Director, in the Office of Overseas Affairs and Investment (Lagos Global) and Director, projects in the Office of the Honorable Commissioner for Home Affairs and Culture. Sobodu also had a stint as Chief Administrative Officer, Project Inspection and Monitoring Directorate in the Office of the Chief of Staff. His Lagos State Civil Service career which started in 2001 had taken him to several Ministries including Office of the Deputy Governor as an Admin/Project Officer, Ministry of Works and Infrastructure, State Consulting Board (Deputy Secretary) and Ministry of Establishment and Training.
Pekun Sobodu worked in Mutual Assurance Limited as Head, Business Development and Corporate Affairs, and was formerly with the Nigerian High Commission in the United Kingdom as an administrative and diplomatic aide to the High Commissioner where he served under the tutelage of His Excellencies Ambassador Dove Edwin, Alhaji Abubakar Alhaji and Prof Ade Adefuye.
He was educated at Igbobi College, Yaba College of Technology, City of London Polytechnic (now Guildhall University), University of Lagos, Lagos State University and University of Nigeria, Nsukka. He holds a Higher National Diploma in Accountancy, certificate in Stock Exchange Investments, a postgraduate degree in Public Admin, a Masters Degree in Business Administration and a Master of Science in Public Relations. He attended a policy, strategy and leadership course at the National Institute of Policy and Strategic Studies, Kuru (NIPSS), many seminars, workshops and lectures in different fields of human development. He was the Secretary and Research Assistant for the Lagos History Project which produced a history book titled "The Authentic History of Lagos State" (which was published and launched on the 27th May, 2015 by Babatunde Raji Fashola). Also, a member of the security committee for EKO 12 (National Sports Festival 2012) held in Lagos State.
He is a member of various Institutes and organizations such as the Chartered Institute of Management of Nigeria, Institute of Public Relations, Advertising Practitioners Council of Nigeria and the Chattered Institute of Personnel Management of Nigeria.
He loves sports, reading, travelling and meeting people.
---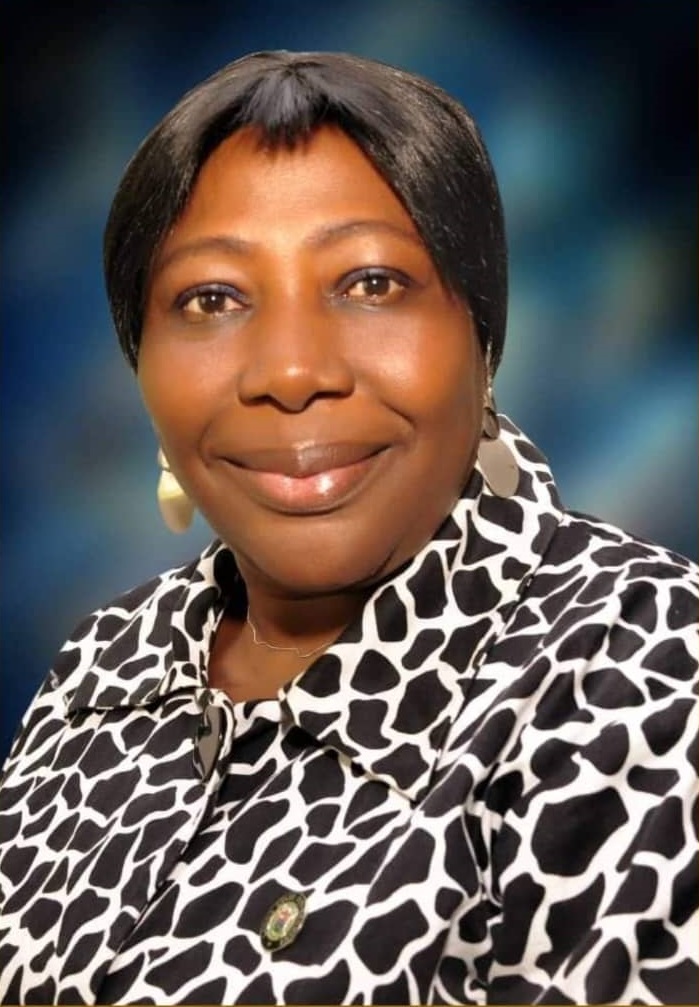 MRS OLAYINKA MODUPE OJO, DIRECTOR OF ECONOMIC INTELLIGENCE.
Olayinka Modupe Ojo (Mrs.) is a graduate of Mathematics with Honours Degree from the University of Ilorin and Masters in Public Administration with speciality in policy research methodology from the University of Lagos. A versatile Professional in Administration, Research, Data Management, Strategic Planning and Economic Policy Development and Process Management. These experiences, of over 23 years was gathered through systemic inter-face with high profile professional in and outside the Lagos State Public service. 
Ojo Olayinka's experience cuts across Policy Program Management on MDGs (Yr.2009 – 2010), Proprietress of the State Research collaboration with research institute and institution (particular reference to University of Lagos 2010), Driver of the Child Protection Information Management System (CPIMS) a UNICEF funded project in Yr.2016 – 2018. Despite the limitations of COVID -19 Pandemic, Olayinka cuts the finishing line of delivery and won the best Management Staff Award of the great Ministry of Economic Planning and Budget (MEPB) 2020. Initiator and Focal Point of the Eko 360 Open Data and Digitization of the Data Management System as Head of Databank Division of the Lagos Bureau of Statistics (LBS), Yr.2019 -2021. Eko 360 was a Bill and Melinda Gates Foundation (BMGF) funded initiative that earns her the Governor's commendation in Year.2021. She also served as the Chief Operating Officer of the Lagos Digital Cabinet (LDC) Project to mention a few. Recently transferred to head the Economic Intelligence Unit of the Ministry where her innovative expansion and engagements has just projected the Unit for an upgrade into a full departmental status by the approval of the Head of Service (HOS) in 2022.
---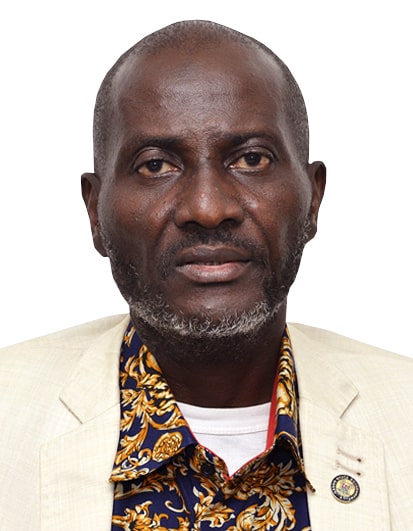 MR HANDU NURUDEEN ABIMBOLA, DIRECTOR, FINANCE & ACCOUNTS.
Mr. Handu Nurudeen Abimbola was born on 3rd July 1969 on the Lagos Island of Lagos State. Nigeria. He had his elementary education at LILG primary school, Lagos Island and later attended Baptist Grammar School, 1981-1986. Thereafter, he proceeded to the Ogun State Polytechnic, Abeokuta (1988-1990) for his ND in Accountancy before his HND in Accountancy at the Yaba College of Technology in 1993.
Mr Handu became a Chartered Accountant with ICAN in 2001 when he became an Associate member of the Institute where he is presently a Fellow member.
Handu was employed into the Public Service on the 23rd June, 1995 as an Accountant and had served in various ministries, Departments and Agencies as Accountant.
Among such places where he had served include;
P P TESCOM, Ministry of Home Affairs, Chief of Staff, Governor's office, Ministry of Agriculture, Ministry of Science and Technology and Ministry of Health until his redeployment to the Ministry of Economic Planning and Budget.
---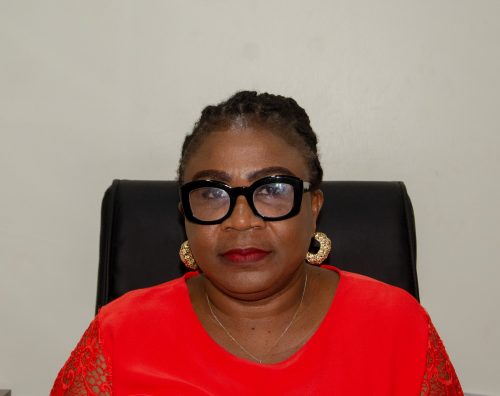 MRS. KARA MODUPE ODUNAYO, HEAD INTERNAL AUDIT UNIT.
Mrs. Kara Modupe Odunayo was born on the 4th of August, 1973 in Ibadan, Oyo State.
She had her primary school at Methodist Primary school, Odutola street, Ibadan, Oyo State between 1978 and 1984, her Secondary School was at African Church Grammar School, Apata, Ibadan, Oyo State between 1984 and 1989
Mrs. Kara proceeded to Osun State Polytechnic Iree in 1992 and finished her Ordinary National Certificate (OND) in 1994. She later proceeded to Federal Polytechnic Ilaro between 1996 and 1998 for her Higher National Diploma (HND). Thereafter, she badged a degree in Post Graduate Professional Diploma in Accountancy (PGD) in 2018.
She began her Public Service Career in 2001 as a Higher Executive Officer (Accounts) with the Ministry of Transportation, Internal Audit Unit till 2005.
Mrs. Kara was deployed to Women Development Centre in 2005 as Head of Internal Audit till 2006 and was deployed to General Hospital, Lagos. She redesignated from the post of Senior Executive Officer (Account) to the post of Senior Executive Officer (Audit) in 2008. 
Between 2006 and 2012 Mrs. Kara served as head of Internal Audit of various General Hospitals till 2012, afterwards she was posted to Ministry of Finance where she served in the investigation unit of Central Internal Audit Dept. (CIAD) till 2014. She was later Posted to Audit Service Commission as the head of Internal Audit Unit till 2016 and she was deployed to Public Service Office to serve as the head of Internal Audit Unit till February 2023 when she was thereafter deployed to Ministry of Economic Planning and Budget as head of Internal Audit Unit.
Mrs. Kara is a Member of Certified Forensic Investigation Professional (CFIP)
Member of International Academy of Forensic (CIAF)
Member of Association of National Accountants of Nigeria (ANAN)
---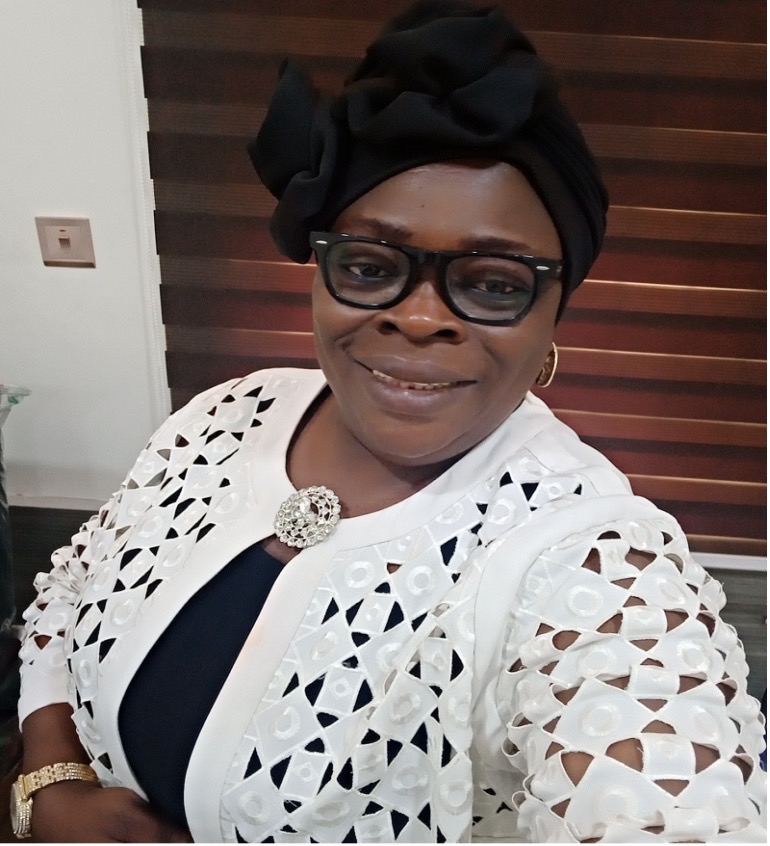 MRS. ADEOLA EKUNDAYO GBADAMOSI, HEAD, INFORMATION AND COMMUNICATION TECHNOLOGY (ICT). Mrs Adeola Ekundayo Gbadamosi was born into the family of Hon (Chief) Adewunmi  and Chief (Mrs.) Olasimbo Lasisi on the 24th May, 1971 at Akoka, Yaba in Somolu LGA, hails from Imodi Ijebu, Odogbolu  LGA of Ogun State. Her educational career began at the Akoka Primary School, Akoka, Yaba, Lagos from 1976  till 1982, secondary education in Gbagada Girls' Secondary School, Gbagada from 1982 till 1987. She later proceeded to Ogun State University Ago – Iwoye – now (Olabisi Onabanjo University) between September 1988 and November 1995 where she obtained B.Sc ( Hons. ) Computer Science.  In a quest to diversify and obtain additional qualifications, she trained as an Accountant and was inducted as an Associate Member of the Institute of Chartered Accountants of Nigeria. (ICAN) in December 2010  
She joined the service of the Lagos State Government on March 1st, 2000 as a Computer Services Officer GL 08 in the Computer Services department of the Ministry of finance, which later became the Ministry of Science and Technology (MOST).  She was posted to work with the Hon. Commissioner of Establishment and Training (Yeye Olukemi Nelson) as a Special Assistant on IT between January 2001 till July 2002, worked in the Ministry of Justice between July 2002 – July 2006 as the Resource Centre Personnel,  Resource Centre Personnel with the Office of Infrastructure between July 2006 – October 2009, Posted to Ministry of the Environment (October 2009 – January 2012) to Head ICT Unit, Ministry of Education 2012 – March 2017, Head, ICT Unit.  Office of Auditor General for Local Governments, Head ICT, on 11th November 2020 deployed to the Ministry of Economic Planning and budget to Head the ICT Unit till date.
Mrs Gbadamosi has attended several workshops, courses, and seminars on Information Technology and Systems Audit, also Certifications in Microsoft Advance Server, Microsoft Office Suites, Internet and Computing core Application, MCITP Enterprise Messaging Administrator Certification in Atlanta Georgia, USA in 2009, Information Systems Auditing, Advanced Diploma in Forensic Investigation and Criminal Intelligence (University of Lagos) 2019
Mrs. Gbadamosi is a Certified Information Technology Practitioner, an Associate Member of Computer Professionals of Nigeria (CPN), Member Computer Society of Nigeria (NCS), Associate Member of the Institute of Chartered Accountant of Nigeria. (ICAN) and a Member of the Inner Wheel Club of Oregun Metro.
Her hobbies are Travelling, Dancing and cooking.
---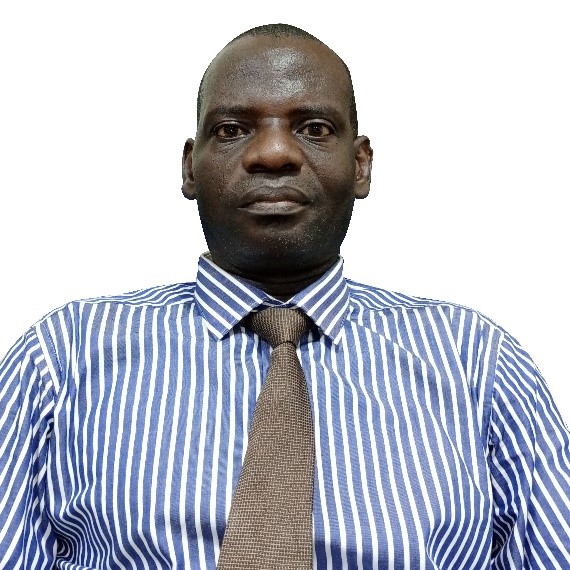 SEDEEQ SHARAFADEEN ADEWALE, HEAD PROCUREMENT UNIT
Sedeeq Sharafadeen Adewale is a prince of the Ibeju Kingdom in Ibeju-Lekki. He began his educational journey at Eputu Community Primary School where he completed his First School Leaving Certificate in 1986. He then attended Community High School, Lakowe, and obtained his West African School Certificate/Senior School Certificate in 1994.
In pursuit of further education, Sedeeq attended Olabisi Onabanjo University in Ago-Iwoye, Ogun State, where he earned a B.Sc. in Transport Planning and Management in 2000.
Sedeeq joined the Lagos State Civil Service on July 7, 2001, as a Traffic Officer, working for the Lagos State Traffic Management Authority (LASTMA). Throughout his service in LASTMA, he has also served in the Lagos State Drivers Institute and the Lagos State Procurement Agency before being posted to the Ministry of Economic Planning and Budget.
Sedeeq is a member of the Chartered Institute of Logistics and Transportation (CMILT), a member of the Chartered Institute of Purchasing and Supply (CHAIN), and a member of the Institute of Town Planners (NITP).
In his free time, he enjoys researching, reading, and listening to music.
---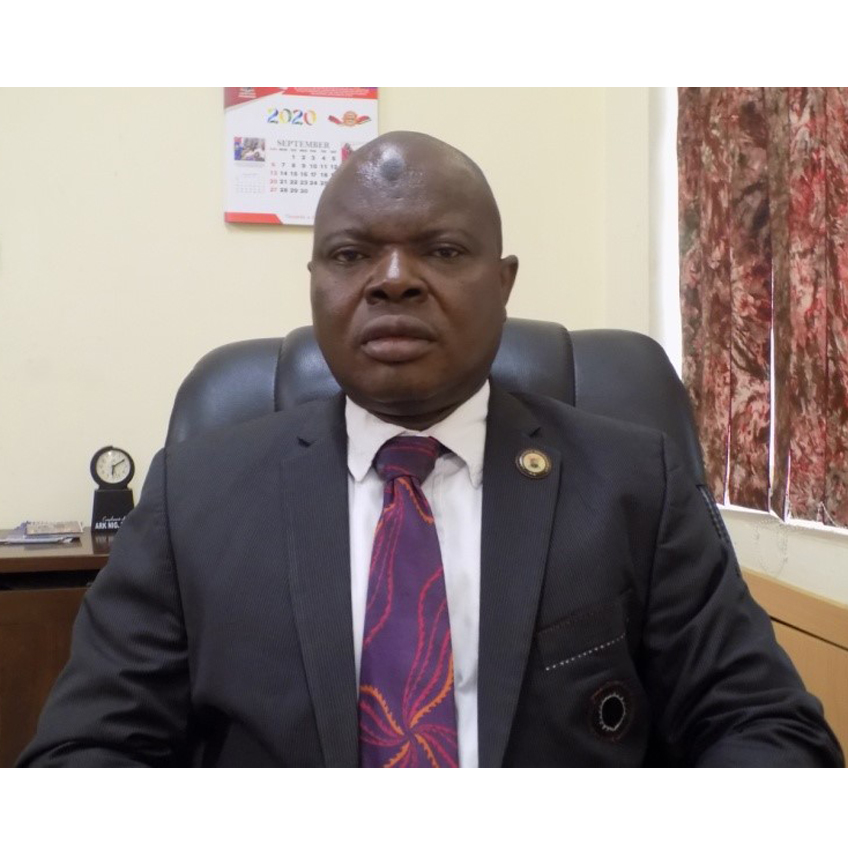 MR SIKIRU OLUSESI AZEEZ (MNIPR), PUBLIC AFFAIRS OFFICER. Sikiru Olusesi Azeez was born on the 22nd November 1968. He started his education career at Ansarud-deen Primary School Odo-Egiri, Epe between 1974 and 1980 he later proceeded to United Technical College, Odomola, (Odomola Secondary School, Odomola) Epe between 1980 and 1986 for his West African School Certificate. Between 1986 and 1988 he attended Awayewaserere College of Arabic and Islamic Studies Ososa-Ijebu-ode where he had Certificate in Arabic and Islamic Studies.
He was admitted to read Arabic at the Lagos State University Ojo in 1991 and completed his degree in 1997 and had his NYSC in Yobe State between 1997 and 1998. Between October 1998 and July 1999 he was at the Nigerian Institute of Journalism Ogba-Lagos where he bagged the Post Graduate Diploma in Journalism.
Olusesi was employed into the Lagos State civil service on 13th March 2000 as Information Officer II deployed to the information Production Department of the Ministry of information and Strategy. In August 2000 he was seconded to the Lagos State Traffic Management Authority (LASTMA) till May 2007 when he was redeployed back to the Ministry of Information and Strategy and posted to the then Press and Public Relations Department.
He has about three unpublished works in his archive.
He is a professional member of the Nigeria Union of Journalists and Nigerian Institute of Public Relations.
His hobbies include reading, walking, listening to music and travelling.
---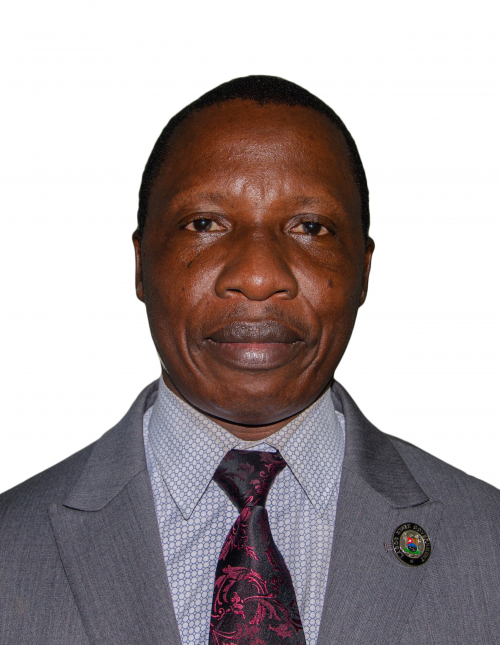 MR. SUNDAY ADEYINKA ADETUNJI, HEAD PLANNING UNIT.
Mr. Sunday Adeyinka was born on 16 September 1969 at Ipee in Oyun Local Government, Kwara State, Nigeria. He had his elementary education at Baptist Z.E.B. primary school, Ipee, Kwara State (1977-1983) and later attended Baptist Grammar School, Ipee 1983-1987). Thereafter, he proceeded to the Kwara State Polytechnic, Ilorin (1989-1995) where he obtained the Higher National Diploma (HND) in Statistics in 1995. Mr. Adetunji Proceeded to Joseph Ayo Babalola University (JABU), Osun State 2013-2014) where he obtained the Bachelor of Science (B.sc) in Statistics in 2014.
Mr. S.A Adetunji had a brief working experience with the Post Primary Teaching Service Commission (PPTESCOM) as a Mathematics teacher in Stadium Grammar School Agege before he joined the Lagos State Civil Service on 1st March, 2000 as a Higher Statistical Officer (GL 08) and rose to his present position of Deputy Director (GL16) with effect from 1st July, 2022 
As Head of Division (Data Bank) in the Lagos Bureau of Statistics, he applies his proficiency quite creditably in carrying out any assigned responsibilities like the computation of State Gross Domestic Products (SGDP), Conduct, analysis, and report writing of house hold survey, School safety Survey e.t.c
Mr. Adetunji had worked in the Office of Works, Ministry of Works and Infrastructure as the Head of Planning Unit. He coordinates all issues that has to do with planning in the Office of Works such as Budget, preparation of Medium-Term Sector Strategy, preparation of Performance Management Report, Data gathering from all Directorates etc.
In July, 
Mr. Adetunji, being a very hard working and result getter was deployed back to the Planning Unit in the Ministry of Economic Planning and Budget in July, 2019 to reform the Unit where he is till date. 
He is an active member of Royal Statistical Society (RSS) and Nigerian Statistical Association (NSA)
professional bodies.
His hobbies are Reading, Teaching and Travelling.
---