Development Partnership Core Functions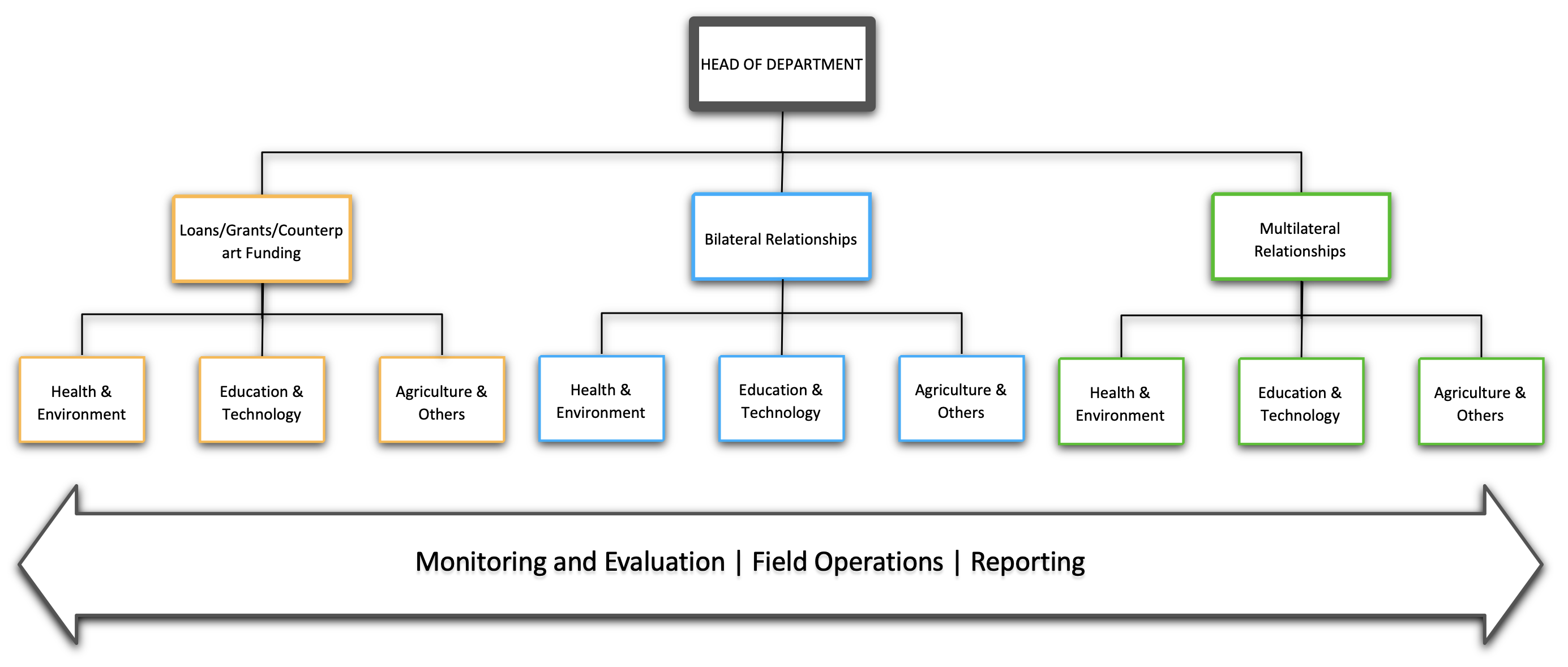 The Department is further charged with the following responsibilities:
Process Development Partnership Agreements.
Attract technical support from Development Partners.
Expand the network of Development Partners for the State.
Liaise with both Local and International Donor Agencies on behalf of the State.
Coordinate statewide Development Partnership Programmes.
Facilitate and coordinate activities of Development Partners both locally and internationally.
Serve as Secretariat for Technical Committees during Development Partnership Meeting.
Attract, prepare and update unencumbered Development Partnership Loans, Grants and Counterpart Funding for the Socio-Economic Development of the State.
Facilitate the mainstreaming of SDGs related Programmes and alignment with SDG 17 (Goal 17 of UN's SDG speaks to the strengthening of global partnerships to support and achieve the ambitious targets of the international 2030 Agenda — bringing together national governments, the international community, civil society, private sectors and other actors).