(Date: 24 April, 2021)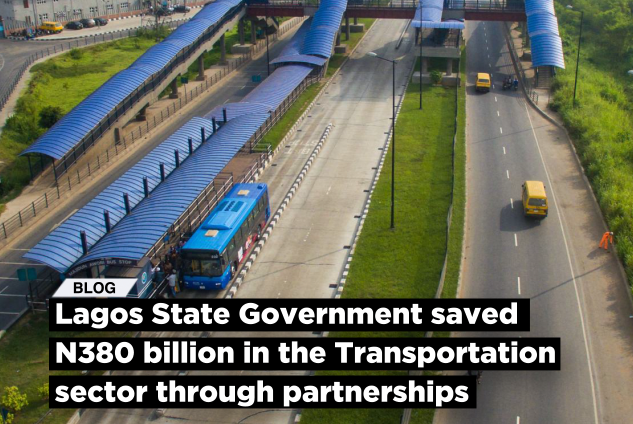 owards attaining the development of Lagos State as a preferred investment destination and as a Mega City in its own right, the Sanwo-Olu led administration has employed a myriad of strategies to foster the development of the state. Despite the economic constraints of the period, a range of projects cutting across several industries particularly as part of the state's T.H.E.M.E.S agenda have been ventured into. One of such strategies is its use of multilateral and governmental partnerships. While this has been carried out across several sectors, some of the largest gains have been made in the transportation sector.
On one hand, the Lagos State Government is working hand-in-hand with the Federal Government on the Red Line rail Project. With the Nigerian Railway Cooperation giving Lagos State the Right Of Way (ROW) to share its core infrastructure as opposed to building one solely for the State, it was able to save a whopping N360 billion.
The same partnership is witnessed in road transportation. The State, having accumulated duties of as much as N20 billion on over 570 of its busses locked up in the port, will not have found the bus project economically beneficial without the duty waiver magnanimously given by the federal government. By cooperating with the Federal Government, the Lagos State Government has been able to save N380 billion on just two projects.
Lagos State waterways, the Lekki Deep seaport, and National Theatre, are a few more examples of how a myriad of sectors have also benefited from the intergovernmental partnerships between Lagos State and the Federal Government. It has also cooperated with the local government in the area of primary education as well as the private sector on different occasions as seen in the broadband fiber duct infrastructure and even the bus reform initiative with the state providing only 40% of the required funding and the private sector provide the remaining 60%. Asides ensuring that the state makes the much-needed progress, it also serves as a way for the government to be closer to its people.
With immense benefits accruing to Lagos State residents, the government recognizes the important role being played by the Federal Government and other tiers of the government. Partnerships like these allow the state to prioritize great services across healthcare, transportation, housing, and more with the aim of improving the standard and quality of living for Lagosians.