(Date: 30 May, 2021)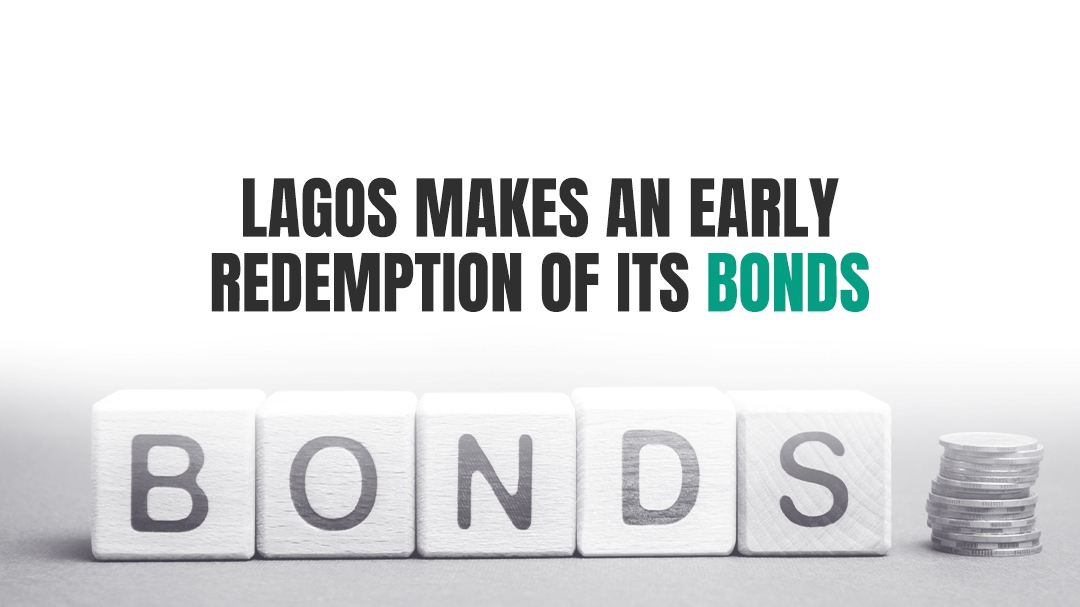 The Lagos State Government recently completed the successful call and redemption of some of its bonds earlier than the date they were due. These bonds include: the N46.37Billion bond at the interest rate of 16.75% and the N6.91 billion bond which was at the rate of 15.60%, all of which were issued under the N500 billion Bond Issuance Series Programme. It is also expected that the N47 billion bond with an interest rate of 16.5%, due in December 2023, will be called and redeemed (fully paid) in June 2021.
The Permanent Secretary for the Lagos State Debt Management Office, Mr Olujimi Ige, explained in a statement that the State issued the N47 Billion bond, N46.37 Billion bond, and the N6.911 Billion Bonds respectively in December 2016 and August 2017. He also noted that the bonds have a seven-year tenor which can be called in by the issuer at par after three years on any interest payment date in line according to the Bond Trust Deed.
Further explaining, Mr. Ige revealed that the interest and principal were paid on the due date of 11th February, 2021, while the N47 billion 16.5% interest will fall due for call-up in the month of June, 2021. The N47bn (16.5%) interest will be due for call in by June 2021. According to him, the State had opted to call the above-listed bonds in order to leverage on the low yield environment in the Money and Debt markets while making significant savings in overall costs of debt service.
He said, "It is pertinent to state that the Lagos State Executive Council passed the resolution to repay its series II Bonds, while the call notice to Bondholders was published on Tuesday, January 12, 2021, being 30 days prior to the date of the call exercise in line with the Bond Covenant."
He also revealed that the State had started the process of new bond issuance at a lower coupon to replace the called-up bonds.