(Date: 25 October, 2021)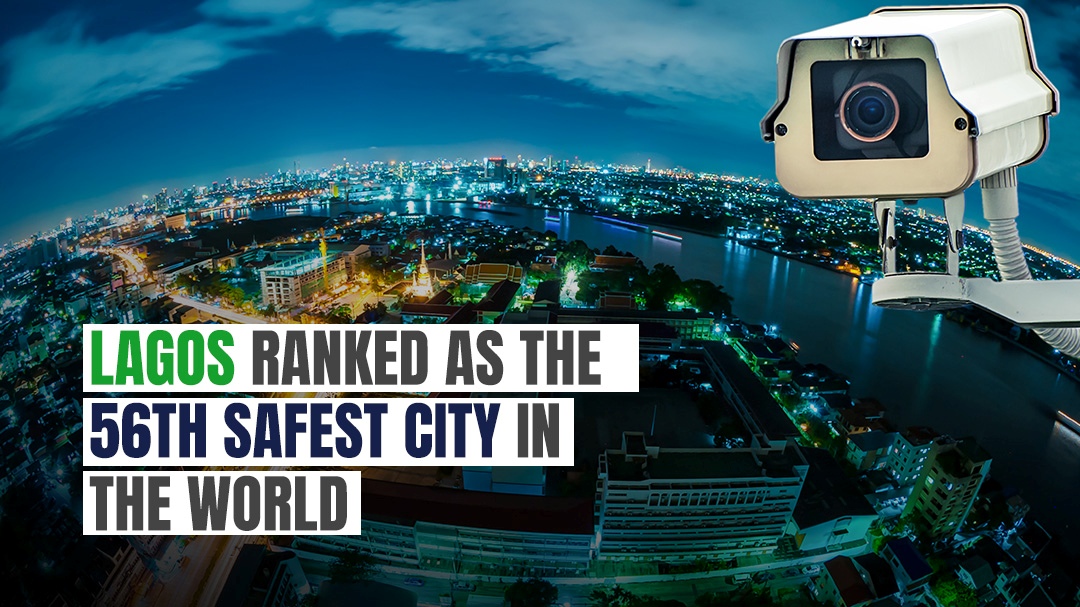 The impact of developmental activities being carried out by the Lagos State Government to create Africa's largest mega city, as well as the THEMES agenda, is visible both locally and across the globe. Just weeks after the State's ratings were upgraded by an internationally acclaimed rating agency, Fitch Ratings, to AAA status, the Economist in a recent publication has increased the ranking of Lagos State on its Safe Cities Index. The new ranking took Lagos State from its 2019 position at the bottom of the list as the least safe city, four steps higher to the 56th position.
The Safe Cities Index 2021 is a report from The Economist Intelligence Unit, sponsored by NEC Corporation. The list, which is updated every two years, serves as a global polity benchmarking tool established to measure the levels of urban safety across cities. It had specifically ranked Lagos State last on health security and personal security, as well as the 56th and 58th on digital security and infrastructure security. The 2021 framework of the Safe Cities Index was, however, updated to reflect the ever-changing nature of the urban safety landscape while focusing on the impact of the pandemic and how it was managed. The 2021 framework consequently introduced environmental security as a new pillar. The index score is totaled from 76 different factors which cut across five major broad pillars- personal, infrastructure, health, digital, and environmental security. The indicators are grouped within each pillar.
Critical growth patterns across the State's healthcare particularly with its strategic responses to the COVID-19 pandemic, environmental security, digital and infrastructural development, as well as personnel security, all contributed to the State's safety status. While the State certainly has a lot more to do, it is apparent that the efforts being put in place by the Sanwo-Olu led Administration are yielding results, and indeed, Lagos State is rising.