(Date: 30 May, 2021)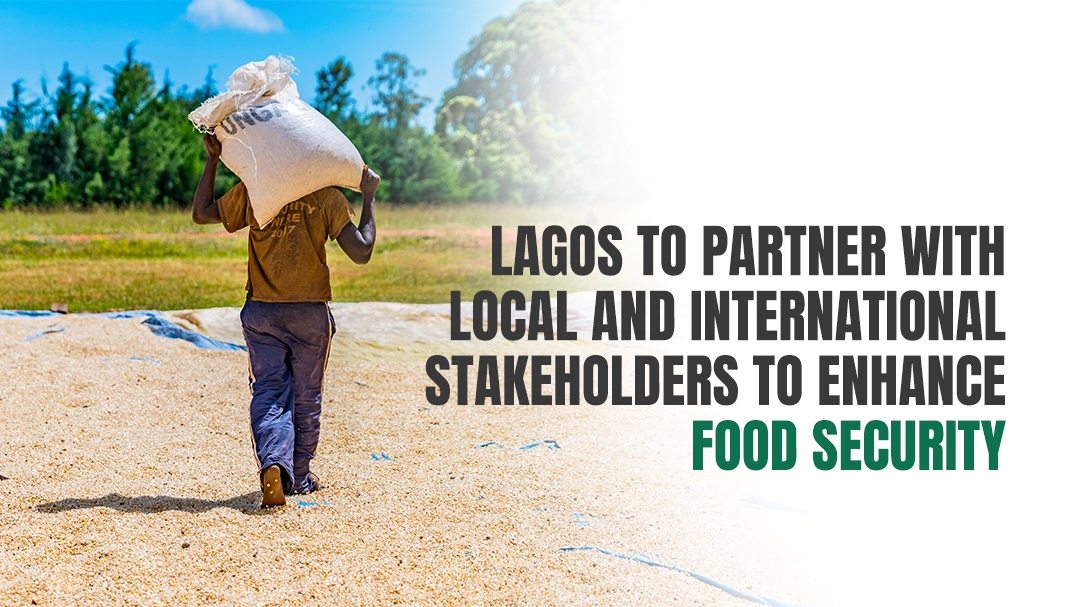 The Lagos State Government has concluded its plans to partner with local and international stakeholders in ensuring food security for residents of the State. Mr. Sam Egube, the State Commissioner for Economic Planning and Budget, disclosed this during his appearance on the TVC News Business Nigeria Programme, which was tagged, "Evaluating Effect of State Government and COVID-19 Pandemic Economic Recovery." He was present at the programme with the Honourable Commissioner for the Lagos State Ministry of Agriculture, Ms. Bisola Olusanya.
The Commissioner stated that the partnerships with local stakeholders would ensure that all agricultural produce brought into the state were a high standard and quality. He emphasized the need for the proper packaging of farm produce to maintain hygiene, ensure that prices are affordable for Lagosians, and avoid loss of produce.
He also addressed the partnership with the Republic of the Netherlands on mechanized farming, stating that Netherlands is known for being the second-largest country producing food. In light of this, he urged the youths to embrace the agricultural policies of the State Government, as these policies were meant to create gainful employment, and also increase food security in Lagos.
The Commissioner for Agriculture emphasized that the present administration was currently working to increase its food production level to 40% from 20% in the next couple of years. She added that the State's arable land can grow tomatoes, vegetables, and other farm produce, adding that the State also has plans to help farmers in Ikorodu, Badagry, and Epe, all in a bid to improve food production. The State will be helping these farmers with clearing tractors, and other farm inputs, in addition to government incentives.
Olusanya also emphasized that Greenhouse farming was necessary for managing temperature and improving farm yields. She concluded by noting that the Greenhouse Farm Estate will generate over 250 jobs for Lagos residents.